3 full sheets (choose one color) quatrefoil printed wafer paper for cake decorating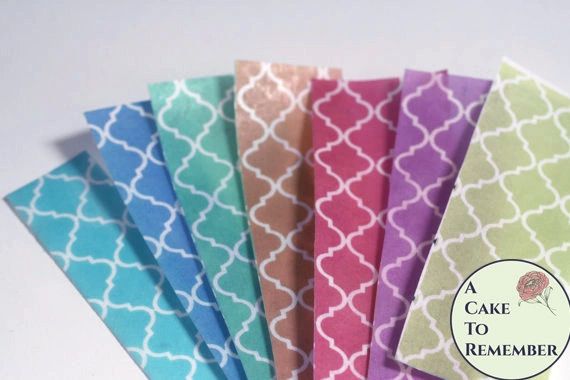 3 full sheets (choose one color) quatrefoil printed wafer paper for cake decorating
Three sheets of printed wafer paper with quatrefoil for cake decorating, cupcake decorating, or cookie decorating. Edible paper prints.
This product ships free with first class mail to the US. Shipping will be refunded when the order is sent.

Colors available are teal, blue, green, orange, red, purple, and yellow in solids, plus white with colored outlines in the same colors or in black.

Wafer paper is made from potato starch and has no flavor. You can attach it to fondant-covered cakes or iced cookies, or put it on gumpaste with piping gel.