20 Silica gel packs for storing gumpaste or sugar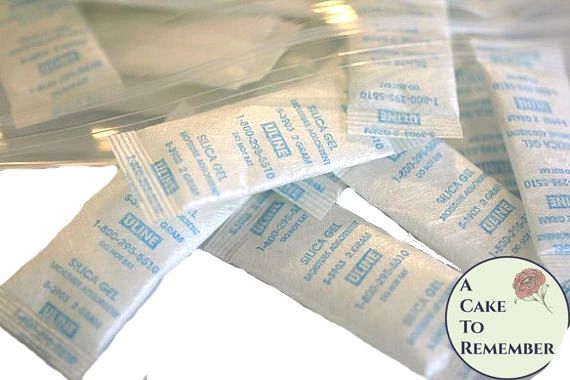 20 Silica gel packs for storing gumpaste or sugar
20 silica gel packs for storing with gumpaste or sugar items.
These are from Uline and stored in the original container away from humidity so that they're absorbent and ready to use when I ship them out.
They're 7/8" x 2 1/8" and protect 94 cubic inches.
Each order includes 20 packs.
These are approved for food use. I send these double-bagged to make sure they stay out of humidity in transit.