Vintage baby shoe silicone mold M5067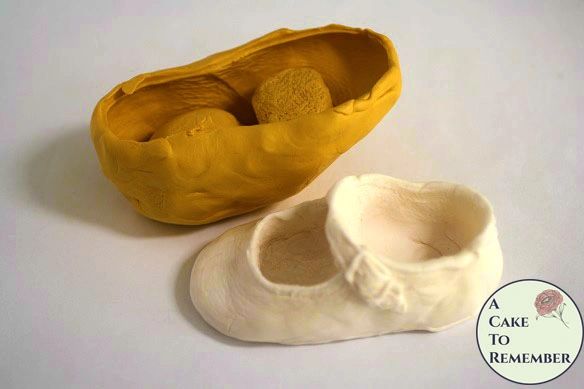 Vintage baby shoe silicone mold M5067
Large silicone baby shoe mold for fondant and gumpaste. This is made from a vintage baby shoe and has a buckle and leather texture on the outside.
The shoe is about 3 1/2" long and 2" wide.
This mold will work best with press-in materials that are on the stiff side, because of the angles of the sections between the strap. Pourable resins that cure in the mold will work, but materials like chocolate that tend to break might be difficult to remove from the mold without breakage.
Click to find out more about the silicone molds for sale here.