Silicone fondant lace mold set for cake decorating M062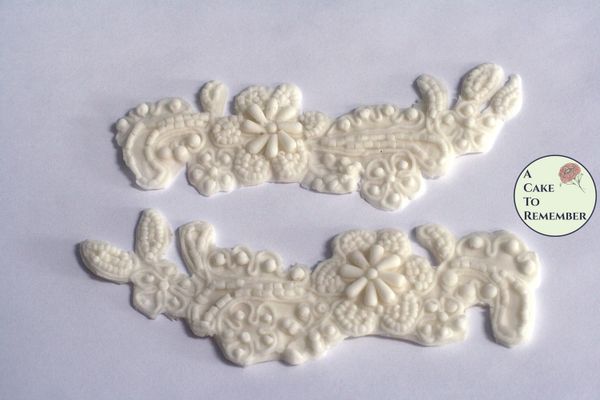 Silicone fondant lace mold set for cake decorating M062
Silicone fondant lace mold for cake decorating includes two matching lace pieces that face in opposite directions. The lace pieces are about 4 3/4" long and 1 1/2" tall at the widest point.

The silicone is food-grade, but if you're using it for food don't use it for other purposes as well.

This could be used for gumpaste, fondant, chocolate or poured sugar.

Safe up to 350 degrees Fahrenheit. If you use it for polymer clay it shouldn't also be used for food items!

The white pieces in the photos show what the lace looks like. It's a combination of embroidered lace and beading, and the detail stands out best when it's dusted with a luster dust.