Silicone tiny plumeria mold for cake decorating and cake pops, chocolate, polymer clay, resin mold. M039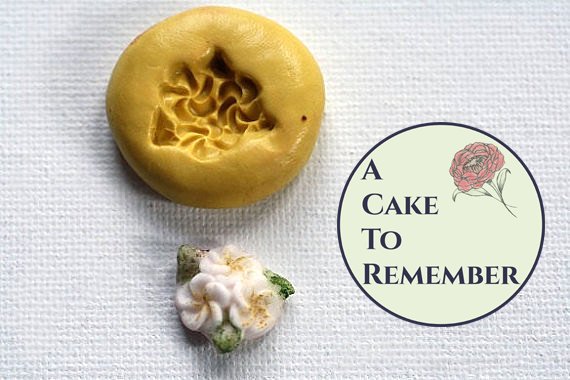 Silicone tiny plumeria mold for cake decorating and cake pops, chocolate, polymer clay, resin mold. M039
Flower mold for cake decorating or cake pops, small plumeria cluster.
This mold makes a cluster of flowers and leaves that would be great on a garden-themed cake , cake pops or cupcakes.
The pattern transfers best when stiff gumpaste is used in it. The mold is make from a food-grade silicone, and you can use it for gumpaste, fondant, modelling clay, chocolate, and isomalt. It's safe up to 325 degrees Fahrenheit, and I've used hot isomalt in them with a good result.
You can also use them for polymer clay and other clay media, but if you use them for non-food purposes don't use them for food items after that!
These molds work best with gumpaste or a stiff fondant. Soft fondant won't work in the molds because it will stretch when it's removed and lose the shape and details.
To see my main shop page click here: www.acaketoremember.biz