Silicone half walnut mold for cakes or cupcakes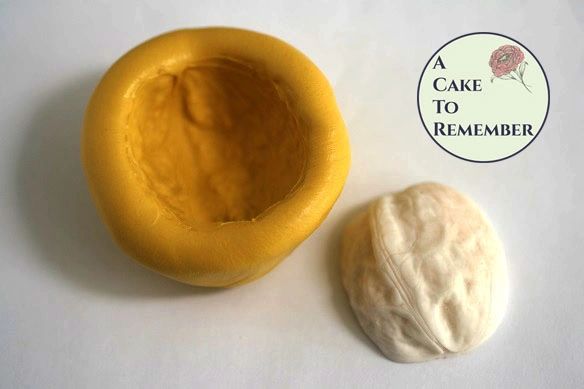 Silicone half walnut mold for cakes or cupcakes
Silicone half walnut mold to make a half walnut for cakes and cupcakes.
The walnut is about 1 1/2" long and 1" wide.
This should be used with a stiffer material that you can press into a mold to make a full piece. This will not work with material that has to pour into the mold.
Click here for my homepage: http://acaketoremember.biz/
Sign up for the VIP Club to get a 20% off coupon code to use on your first order! http://acaketoremember.biz/p/vip-club-signup