Small gargoyle mold set for cake decorating and crafting M5184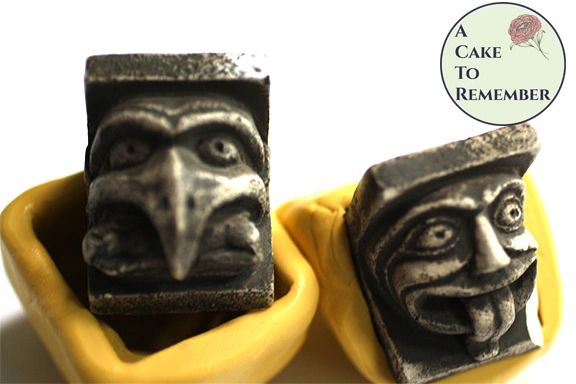 Small gargoyle mold set for cake decorating and crafting M5184
Set of two small 1" wide gargoyle molds for Halloween crafts, cake decorating, cupcake toppers, resin and polymer clay.
Made from two miniature vintage gargoyles, the smiling one has a chip in the base but it doesn't affect the face.
Food-grade silicone, works best with push-in materials. If you're using it with materials that pour like isomalt, wax, or soap, you'll need to prop them up to keep them level while the material sets up. The fourth photo shows white chocolate gargoyles.