Sugar Buttons for Button Cascade, DIY wedding cake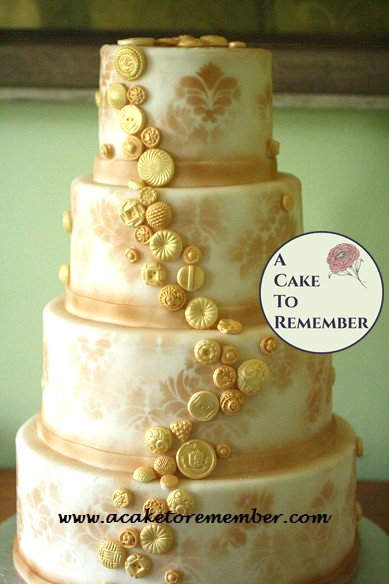 Sugar Buttons for Button Cascade, DIY wedding cake
This is a kit that includes 150 fondant/gumpaste buttons to make a cascade on a four-tiered cake. This is enough to make two cascades about the width of the one on the cake pictured, one on each side of the cake.
DUE TO CUSTOMS ISSUES THIS ITEM DOES NOT SHIP OUTSIDE THE U.S. ORDERS PLACED TO SHIP TO COUNTRIES OUTSIDE THE U.S. WILL BE REFUNDED. PLEASE CONTACT ME WITH QUESTIONS.
The buttons are made from a mixture of fondant and gumpaste, and are hard but can be bitten without breaking your teeth! I can make them in any color that you'd like.
To attach them to the cake you can use some royal icing, or melted chocolate as long as the weather isn't hot enough to re-melt it when they're on the cake. If you want to do a different arrangement of buttons and you're not sure how many to order, feel free to send me a message with a description of your design and I'll help you figure out how many you need.
To see my main shop page click here: http://www.acaketoremember.biz