Winter theme mold for clay craft supplies M5056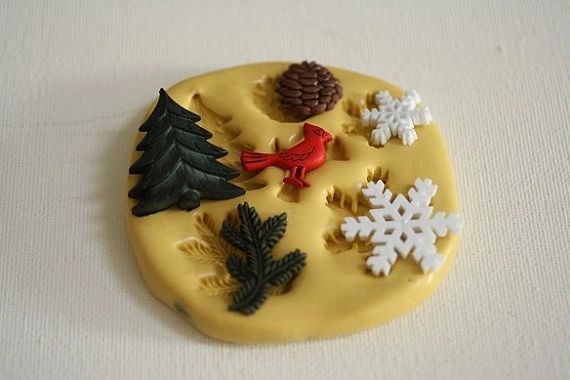 Winter theme mold for clay craft supplies M5056
Winter themed mold for cake decorating and clay craft supplies.
6 different cavities with winter-themed items including a cardinal, fir tree, pine cone, pine branch, and snowflakes.

The items this mold makes range from about 1/2" to a little over 1" across.

Click to read more about the silicone molds for sale here.