Unicorn party cupcake sprinkles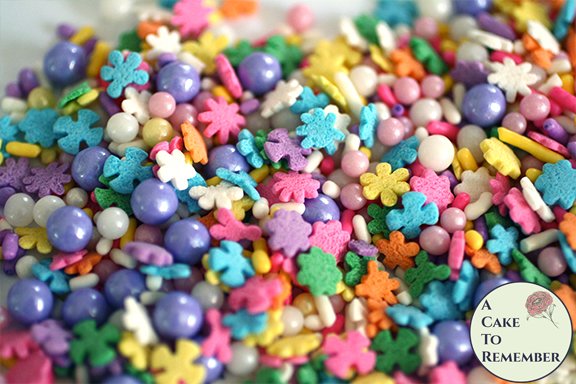 Unicorn party cupcake sprinkles
This is a unicorn-colored assortment of flowers, jimmies, and sugar pearls in various sizes. The pearls are hard sugar dragees in different sizes, but the majority of the mix is easily-chewed sugar sprinkles.

You'll get a little over 1/2 cup worth of sprinkle mix.

Cute on cupcakes or pressed onto the side of a cake, or sprinkled on the top of a cake.

Store indefinitely in a dry area at room temperature, away from humidity.

These are packed and ready to go, so the colors and amounts aren't customizable.