White Sugar Seashells- Variety for cake decorating and wedding cakes. Gumpaste edible seashells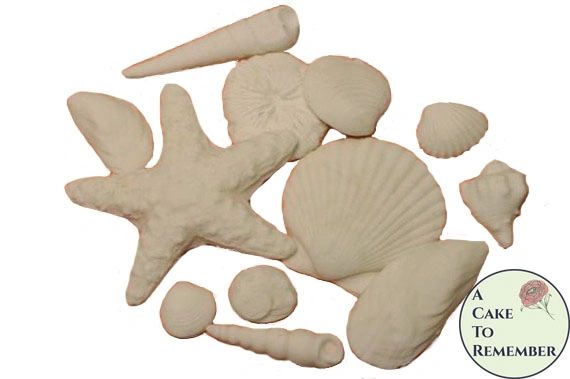 White Sugar Seashells- Variety for cake decorating and wedding cakes. Gumpaste edible seashells
This is a set of twelve edible seashells, one each of various sizes. The smallest is a little over 1/2", and the largest is the starfish at 3 1/4" from tip to tip.
They're great for decorating beach-themed cakes, and are made with realistic molds to give them depth and detail. The type of shells may vary slightly from the picture, but I'll always include one large starfish and one large clam shell. I'll try to make the assortment as close to the others in the photo as possible, but if you have specific shells that you defintiely want me to include just let me know when you place the order.
DUE TO CUSTOMS ISSUES THIS ITEM DOES NOT SHIP OUTSIDE THE U.S. ORDERS PLACED TO SHIP TO COUNTRIES OUTSIDE THE U.S. WILL BE REFUNDED. PLEASE CONTACT ME WITH QUESTIONS.
You can also order more shells than are pictured here. I'm glad to do custom orders, and will combine shipping to save on the cost. Shells are made to order, so allow a couple of weeks for drying and shipping time. To see my main shop page click here: http://www.acaketoremember.biz